Saved from demolition by neighborhood residents and the City of New York, the High Line opened in 2009 as a hybrid public space where visitors experience nature, art, and design. The High Line is part of The High Line Network—a group of infrastructure reuse projects and the people working to bring them to life.
We've been working with the High Line to design a range of communications.
Brochure to promote the High Line's venue rentals
Client: Friends of the High Line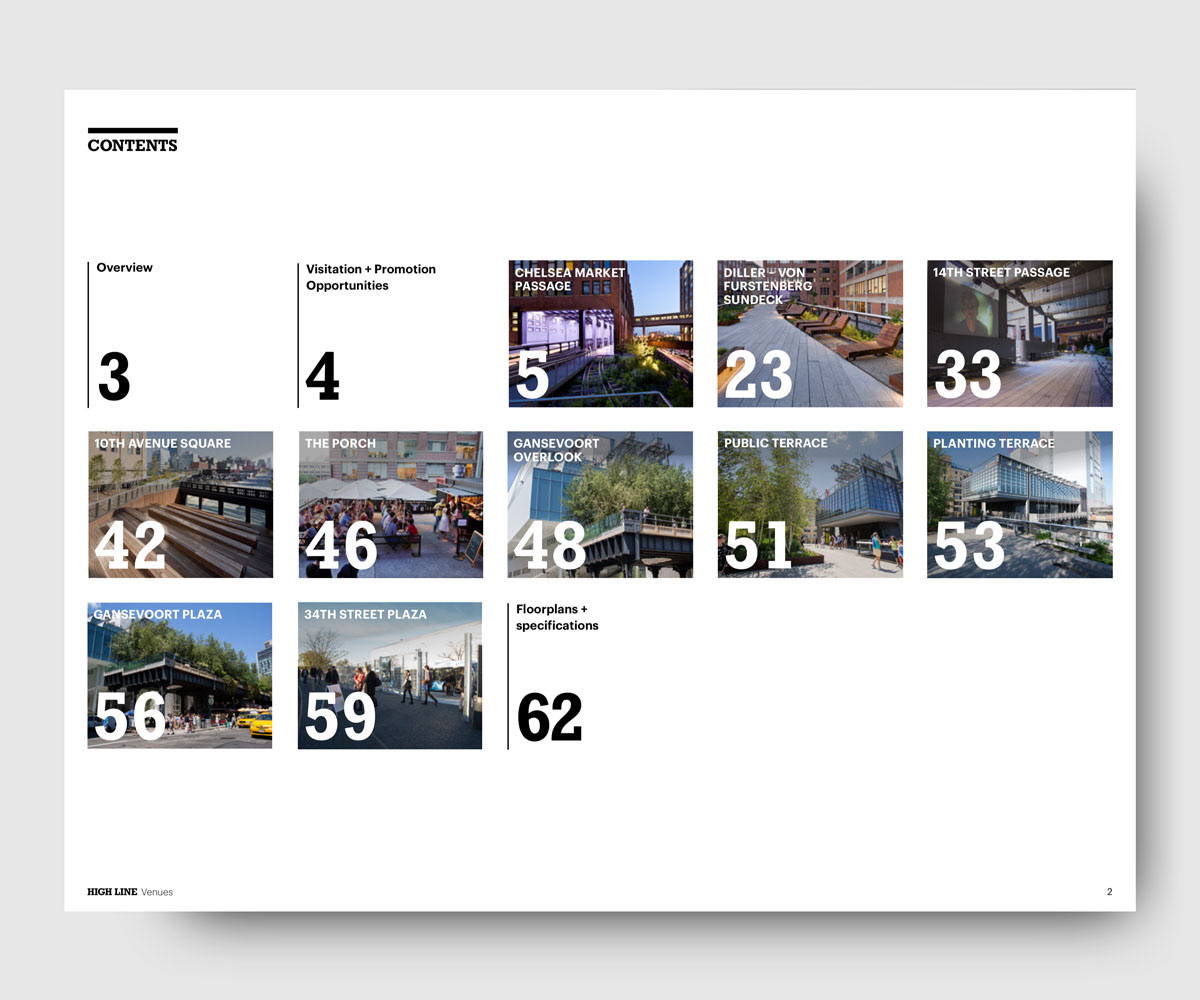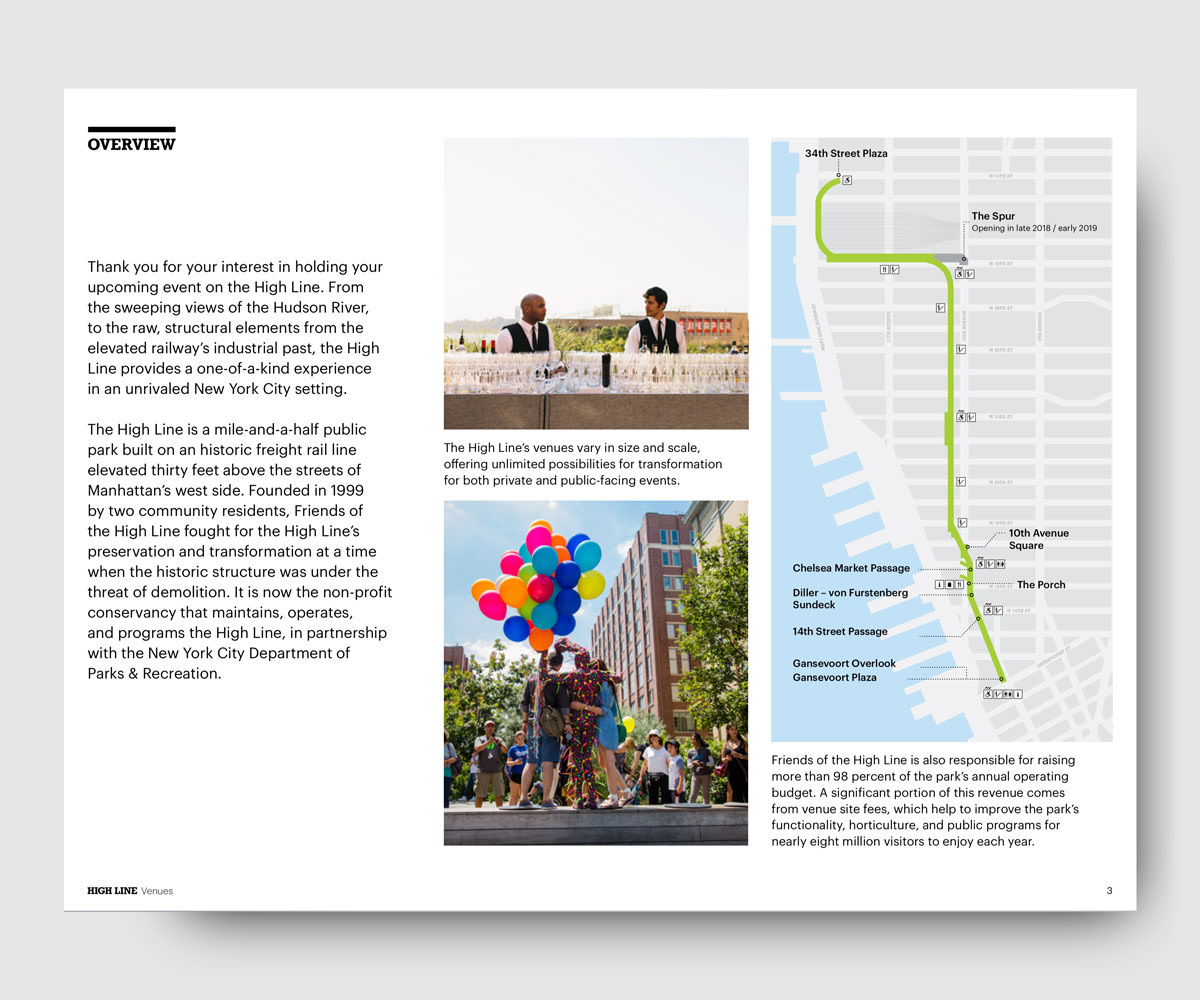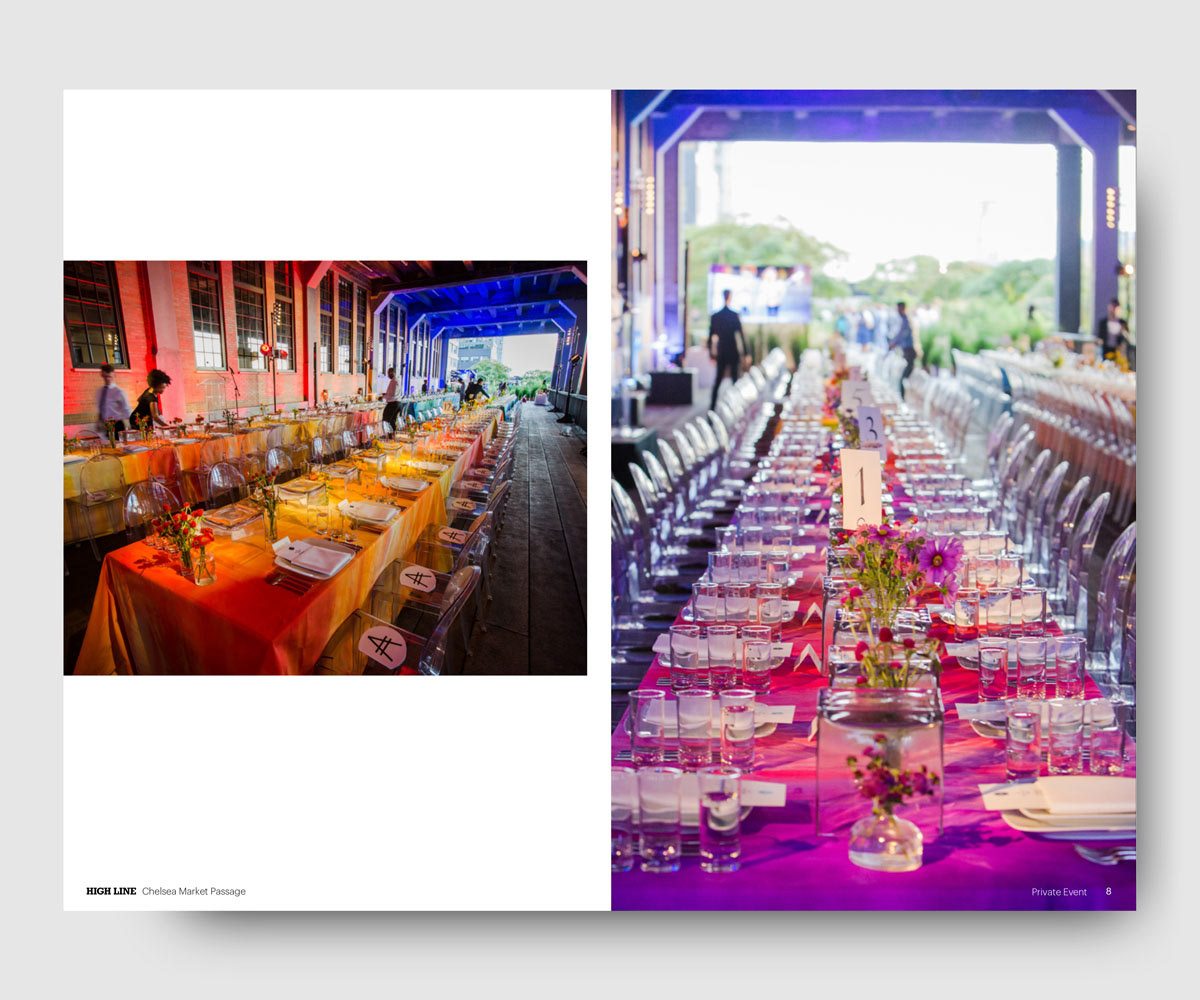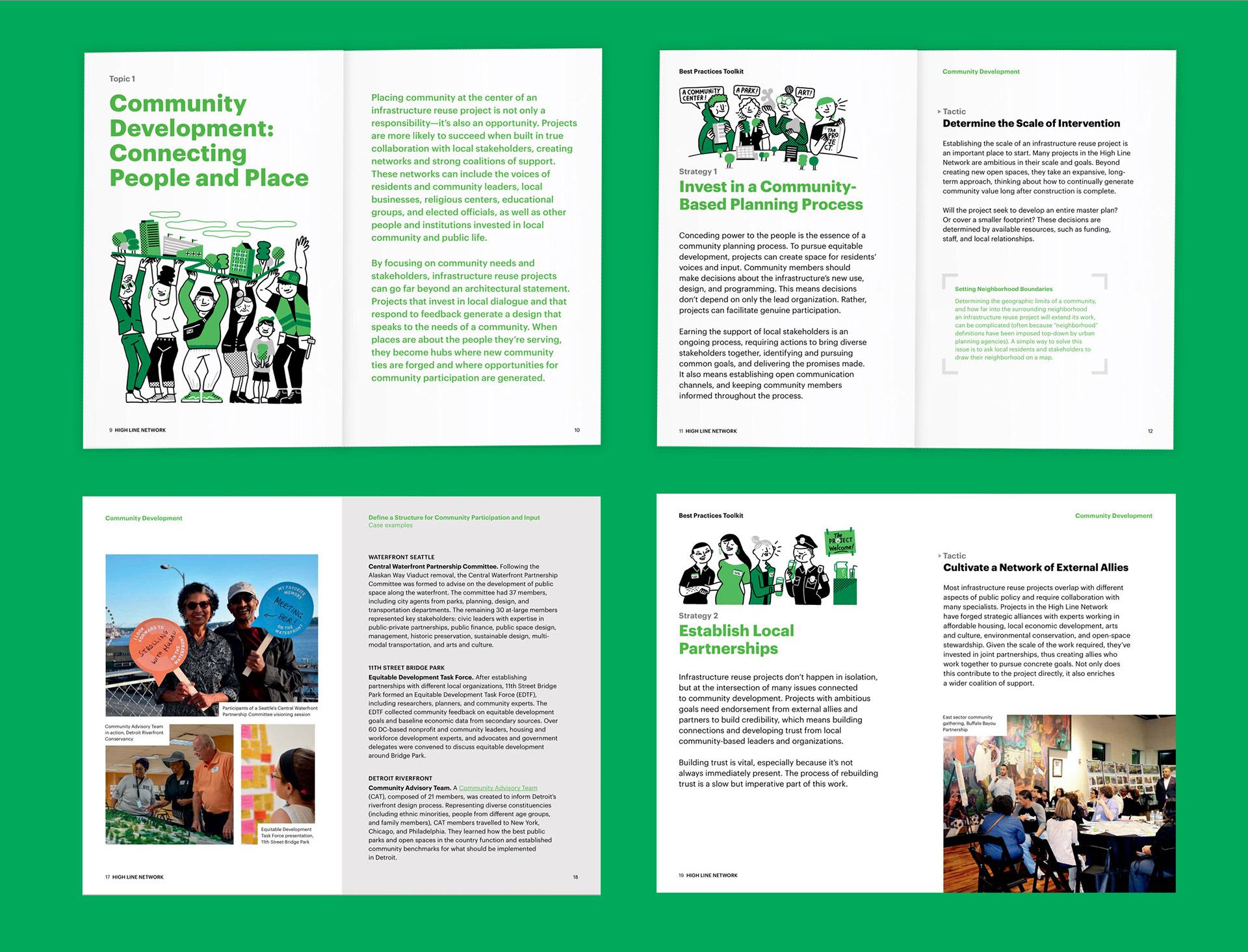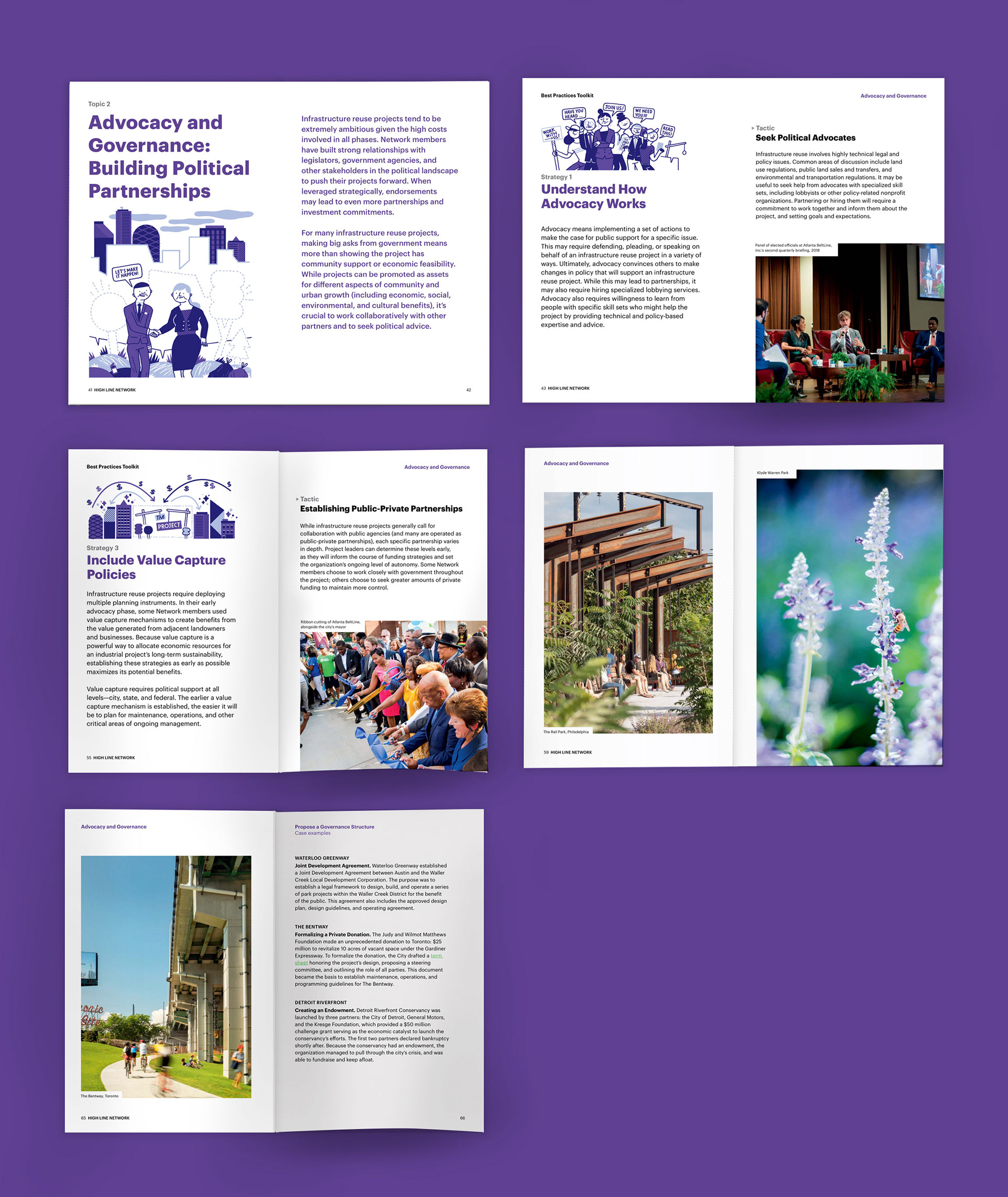 An educational guide for school classes visiting the High Line.
Client: Friends of the High Line